Shop and Learn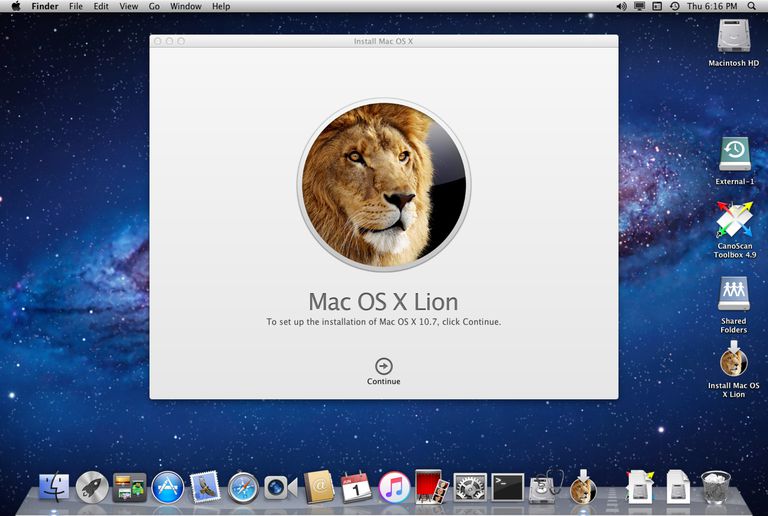 Current update for Apple's Mac operating system. Start by running Software Update and check for Mac App Store updates--this is always a good practice before a major upgrade, to make sure you have the latest versions of Apple's core apps. This might take some getting used to for many people, but we found it very intuitive once we got used to "grabbing" a Web page or scrollable document and moving it. You can also add comment via Facebook. At each of these events the document is saved automatically so you no longer need to remember and will be less likely to lose your work. But you can then click a resulting suggestion that creates a Search Token that gives the term a rounded gray outline.
Overview and Screenshots
We found earlier versions of Expose to be somewhat confusing, with different buttons for different actions causing you to have to experiment to find the right key to see all windows open in an application.
With Mission Control, your open apps are displayed across the top with the Expose view of all open windows at the bottom--no confusing options. You still have Function keys with new obvious icons on the new MacBook Air and presumably on Macs to come later , but you can also do a three-finger swipe upward to open the unified Mission Control screen on any trackpad. We really like how easy it is to get to Mission Control using multitouch gestures. It eliminates steps and gets you where you want to go, quickly.
Apple's Web browser got a few enhancements to make it easier to use and lets you use multitouch gestures to smoothly navigate from page to page. The app supports the newly designed scrolling method, along with tap or pinch to zoom, and swipes to navigate a tab's history. This is one area where you'll particularly notice the natural animations of the new multitouch gestures: Even though the animations are mostly an aesthetic upgrade, we found it much easier and more elegant than hitting back on the Web browser and reloading past sites.
A new feature called Reading List acts as a temporary bookmarking system for stories you want to read a bit later. When you see a story you can't get to now, hit the plus sign to the left of the address bar and choose Reading List you can also Shift-click a link in a story to automatically add it.
Once you've collected a few stories, you can go back and read the preloaded sites in your Reading List. When you're done, you can click Clear All to clean out today's list. We think this particular addition is very useful for quickly grabbing links to stories without having to save them to your bookmarks. A small but welcome addition is a new Download indicator on the upper right of the browser. When you download a file in Lion, an animation shows the file fly to the icon, then begins downloading.
Click the icon to check progress or to look at past downloads. Though small, it's a much better interface design than digging through menus to show the Downloads window and lets you know right away that your download has been initiated.
You still have an Application folder like previous versions of Mac OS X, but now you have the option to click the Launchpad icon in the Dock or use a three-finger and thumb-pinching motion to open Launchpad.
Just like the iOS experience, you can click and hold an icon to bring up the jiggle motion, then reorder apps or drag them on top of each other to make folders.
You can also easily delete an app by clicking the X next to the icon. In our demo, Apple pointed out that the Dock has always had its limitations.
It works great for keeping your favorite apps close by, but over time you'll end up with tons of small icons that are hard to see. While adjusting magnification helps somewhat, for a lot of apps, the Dock is not ideal. Now with Launchpad, you'll get the same experience as iOS devices, but we're still not convinced it will be well-received by users. We'll have to wait and see how users respond, but it seems like more of a gimmick tying the functionality together with iOS devices than an efficient way to open apps.
We think it's almost like a step back from creating an application folder in the Dock, but you will have to decide for yourself which method you think is more efficient.
Autosave, versions, and resume: Everyone has had the experience of working on a document and hitting Command-Save frequently to make sure you don't lose anything. Likewise, we've all had the experience of losing our work after forgetting to save.
Mac OS X Lion will now save your work every 5 minutes or whenever you do a significant action, like sending the document via e-mail, for example.
It will also autosave when you pause for a significant amount of time, like when you're at the end of a paragraph. At each of these events the document is saved automatically so you no longer need to remember and will be less likely to lose your work. What's even more impressive is that you now have the ability to look at past versions of your document just like you would look through Time Machine, the Mac's backup system.
This means that if you don't like the direction you took on a document, or thought a past version was truly what you wanted, you'll now have the ability to pick a better version from the past.
Autosave and versions is truly a welcome addition to OS X Lion that just about anyone will appreciate. Like other new technologies in OS X Lion, versions will only work on core apps like Preview, TextEdit, and the iWork suite initially, but it will be available as an API for third-party developers to add into their own apps, and we suspect most of them will. Along with autosave and versions, you also never have to worry about closing down your Mac in a rush.
With Mac OS X Lion's resume features, you'll always have the same apps open when you launch, just like you left them when you shut down. Even the applications themselves will be in the exact same state as you left them, ready for you to resume work. If you don't want to resume your desktop, system specs, and apps as you left them, or just want to start clean, you always have the option during restart to turn the feature off. We think that depending on the situation, the resume feature will definitely come in handy for getting back to work quickly, but it's also nice that you have the option to start fresh upon restart.
It's clear that Apple listened to users, adding a laundry list of new features to add much-needed functionality and make one of the most important apps easier to use. A new wide-screen view--which many will recognize from the iPad mail app--lists messages with a short preview on the left and shows the full message and content on the right.
When you compose a new message in full-screen mode, your inbox dims so you can focus on writing in the message window without distractions.
A new Favorites bar sits just below the toolbar where you can get quick access to mail folders and see new message counts at a glance. Each of the new additions reduces the amount of digging through file menus and time spent clicking your mouse, so we think users will like most of the changes. For those who like browsing in folders, you're still able to view them by hitting the Show button on the left side of the toolbar.
A new formatting bar in messages makes it easy to make font changes and create formatted lists. Another new feature gives you one-click archiving to let you archive one or several messages, and the Mail app automatically creates an archive folder for you. Searching in Mail got a major improvement that will be helpful to all users of the Mail app. As you type, Mail adds suggestions based on what's in your inbox. But you can then click a resulting suggestion that creates a Search Token that gives the term a rounded gray outline.
When you enter another search term, it searches only the messages that include the term in the Search Token. Advantages start right at the installation screen. Despite the simplicity, you can use flexible access settings to run installation and setup in any way you want. The interface has been adjusted only slightly, adding a bit of stylish minimalism to previous incarnations with shades of white. An elevated element of iOs, launchpad screen, has been added to Lion making it more comfortable to access and operate various applications.
Several interface and navigation functions have been combined into a more simple and functional Mission Control. The system itself is not very demanding on the hardware, but only works with Core 2 Duo processors as a bare minimum. Unfortunately, some compatibility is lost in Lion, namely the Rosetta app that lets you run your Mac PPS applications with Intel chips.
Despite the shortcomings, all the basic functional programs for Mac work fine with Lion, including Office, printer software and much else.
Various other features and functions of mac OS X, such as saving, backups, book readers, etc have been updated and stabilized. The system also includes the newest version of Safari browser. Anyone who has kept losing his under processed work must go for the latest Lion version of Mac computers. The latest version has autosave options which later gives you the opportunity retrieve previous versions of your documents any time you come back. Mac also considers the feature of resuming.
Now, you can relaunch or resume back to any closed app where you left it last. Whether if you shut down or restart your Mac applications like Mail and others. Intel Core 2 Duo. It is available for both bit x86 and bit x64 architecture system. It has the new dashboard graphic design, and customizable. It has more control features easier to access and manage.
You can go to all applications list easily. By pressing 3 fingers you can go everywhere you want to move. System preferences are customizable.